Brackets and Jam Central Coast South June 29th, 2018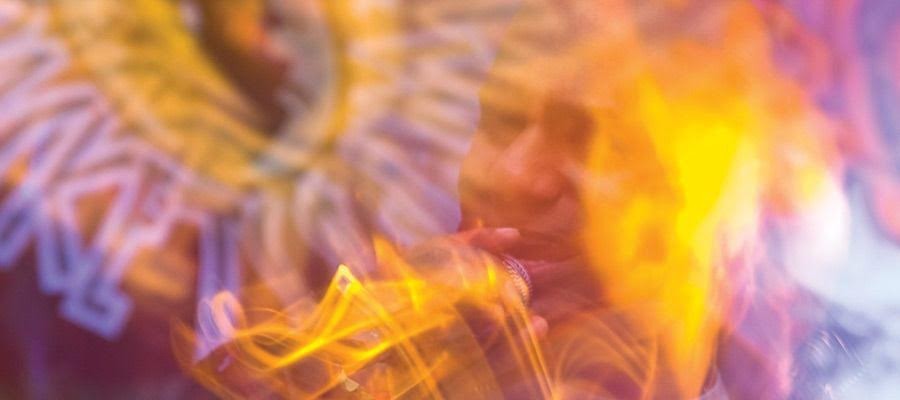 Friday, 29 June 2018 7:30
The brackets south crew proudly present another wonderful night of superb music, delicious food and friendly company on top of our beautiful Kincumba Mountain.
BYO everything or choose from another great selection of meals served by our lovely hard-working kitchen volunteers. Bring a friend, a smile, a blanket, a torch to light your way and treat yourself to what has to be the cheapest and most family friendly night out on the Coast.
Line-up for June 29th:
7:30 pm: The Emerald Ruby
8:15 pm: Velvet Blue
9:30 pm: Black Hat Party Band
10:30 pm: Second Drum Jam
(House drums available for the jams!)
The Emerald Ruby
Sometimes classical musicians are lead astray by the lilting sounds of folk music.
This is what happened to Australian flautist Jennifer Hankin, leading her to the sound of The Emerald Ruby. Combining glittery ukulele, lilting flutes and melodic vocals, her whimsical songs will bring a smile to anyone's face.
Velvet Blue
They are a Blues Rhythm and Soul Style Band from The Central Coast that formed in 2016 and consist of Musicians with Many Years of Experience bringing back a lot of the old Favourites and getting you on the Dancefloor with the Energy of Two Powerhouse Female Voices up front.
Velvet Blue lineup is..............
Corina Jones (Vocals), Jacqui Fletcher (Vocals), Larry Daley (Drums) and Peter Kiss (Bass) Stephen Clark (Guitar)
https://www.facebook.com/Velvet-Blue-1617492071907591/
Black Hat Party Band
The Black Hat Party Band is a loose collective of musicians formed at the National Blues Festival in Goulburn in February, 2018.

All members also play in one or more other more serious bands, but join forces whenever they are available to create a band performing quality covers of well known songs, designed for audience members to join in and sing and dance, to create a party atmosphere.

Band members may vary depending on availability, as will the multi-instrumental and vocal line-up.

However, between them, there will always be a huge catalogue of songs and a wide variety of music, depending on who's available.

Friday's line-up at Brackets and Jam will be Trudy Van Laar (vocals and ukulele), Cec Bucello (vocals, rhythm guitar and banjo mandolin), Rowley Rushbrook (vocals, bass and rhythm guitar), Dave the mystery man Crawford (vocals and lead guitar), and Terry Carlan (vocals, suit case drum kit and bass).
----------------------------------------------------------------
Our Brackets South event takes place on top beautiful Kincumba Mountain. The community built venue is a mud brick and natural timber building which sits in a bushland reserve, with panoramic views of Brisbane water and magnificent sunsets over the hills beyond.
This venue is the birthplace of Brackets and Jam on the Central Coast and the community considers it as it's spiritual home. The Mountain itself holds a strong significance for our Aboriginal community and has been a long-standing meeting place for Central Coast people. The rock outcrop situated in front of the kiosk forms a natural pool which is said to have once been a sacred birthing place for women. The Mountain now gives birth to many new beginnings as the hub of creative community arts in the southern Central Coast region.
Additional Information:
FINAL DRUM JAM: Stay late and see the evening out with the spirit of the dance and drum! Enjoy a little more space to dance to the powerful beat of the drum.
Adults $10.
Accompanied children under 16: Free
Meals $7 Plus healthy cakes & soft drinks, coffee, teas and chai