The Brackets & Jam Gig Guide
Event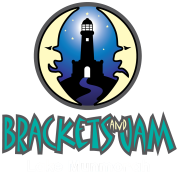 Title:

Brackets and Jam Lake Munmorah - July

When:

14.07.2012

Where:

Lake Munmorah Community Hall - Lake Munmorah

Category:
Description
Brackets and Jam North Saturday 14th July!
6.00 - 6.30    --    Drum Jam
6.30 - 7.15    --    Slightly Off
7.25 - 7.45    --    Lindy Mitchell
7.55 - 8.15    --    Walk On - Vessel
8.30 - 9.15    --    Two Girls Will
9.15 - 9.45    --    Drum Jam
Beautiful home style cooking at prices of yesteryear, plus famous Brackets cakes and chai, it's a Saturday night festival for the whole family.
Lake Munmorah Community Hall       –        Colongra Bay Road, Lake Munmorah
Right on the lake     -     2nd Saturday of the month     –     Always warm in the hall
$7 at the door & under 16's ride for free in the company of an adult.
House drums available for the jams!                             www.bracketsandjam.com
Slightly Off is a refreshingly different Central Coast musical act, presenting a 'deranged cabaret' style of entertainment. With their collection of obscure and original murder songs and manic ballads, they love to make the audience laugh and keep them wondering what will happen next. Carl plays guitar and sings in a none-too-delicate style while Leila plays an assortment of instruments, including the tenor banjo, clarinet and musical saw, sings and acts up. Cec has recently added his voice and mandolin to the slightly askew mix. For Slightly Off, the most important aspect of any
performance is for the audience to have a good time.
http://www.reverbnation.com/slightlyoff
Lindy Mitchell
Lindy grew up in Sydney at a time when children were encouraged to play outside until dark. The local bush was a place where nature and a child's imagination created magical worlds and limitless stories. Lindy always expected to meet fairies and bunyips and was always surprised when she didn't.
In her new career as Storyteller, Lindy seeks to connect people with the healing essence of nature. Through the written and oral traditions, Lindy uses humour and imagination to tell tales of simple spiritual truths, promoting the love of nature and fostering a sense of stewardship. Lindy encourages children and their families outdoors to explore and reconnect with their environment.
Lindy considers herself blessed to live on the Central Coast of NSW Australia ,surrounded by her family and friends. The spectacular natural scenery of the region is the inspiration and setting for her stories….and she now meets the fairy folk regularly though the bunyip remains elusive.
Author: Lindy's first book The Elf that Flew was launched in 2011. Her second book The Fairy that Sneezed will be available September 2012. Both stories are set on the beautiful Central Coast of NSW. The books' themes however are universal, heart warming and loads of fun.
Storytelling: Lindy is a storyteller in the oral tradition. Combining original stories, poetry with some classic tales, Lindy enthralls audiences with her interactive performances.  An open heart, a pixie like sense of humour and a funny hat make for a storytime full of warm fuzzy moments and loads of giggling goblins. Lindy has performed at the Peats Ridge Sustainable Festival, Gosford City Council's Sea Kids Day, The OCCI Earth Hour Picnic, NSW Storytelling Guild events as well as preschools, schools and libraries. Lindy has also been a featured guest on USA radio show Raw Spirituality.
Lindy is an accredited professional member of the Australian Storytelling Guild: NSW, and Editor of the Guild's Quarterly Magazine The Storyteller.
www.storytellersnsw.org.au                                 http://www.lindyladyoftheforest.com.au/
VESSEL - Lake Munmorah Locals Luke and Mitch have been playing music together since they were about 12 (Now 18 and 20) and are having fun using synths and an array of gadgets creating some very cool electronica. Having attended Brackets events regularly over the last 7 years, it seems fitting it be their first show.
Aptly named as the duo says their music has the ability to take them places within, 'Vessel' takes the open mic spot tonight.
They've rocked Brackets South and now they're heading north!
Two Girls Will are a three-piece band that is quickly carving out a place for them selves on the Sydney Blues and roots scene.
The trio plays a mixture of blues and swamp rock with an edgy roots beat that gets right under your skin. 

The group made their large scale music festival debut at the 2010 Sydney Blues festival where lead vocalist Colleen Fricker developed a reputation as the little girl with the big voice
Two Girls Will have spent the start of 2011 and the beginning of 2012 supporting the likes of GANGgajang, The Snowdroppers, King Tide, Genevieve Chadwick, Ray Beadle and The Adam Hole and Marji Curran Band. 

Sarah Heydon is a jack of all trades, lending her talents to drums, guitar, keys, sax and some incredibly strong vocals of her own, while Will, similarly a multi-talented musician, has proven himself as an exceptional drummer through the success of his band Rumour on Florence and now brings both drums and energetic guitar work to Two Girls Will.
http://www.facebook.com/pages/Two-Girls-Will/157121750969910
Venue
Venue:

Street:

Colongra Bay Road

ZIP:

2259

City:

Lake Munmorah

State:

NSW

Country:
Description
Sorry, no description available
Registered Users:
You have to login to register for this Event.