Brackets and Jam Central Coast South Oct 6th 2017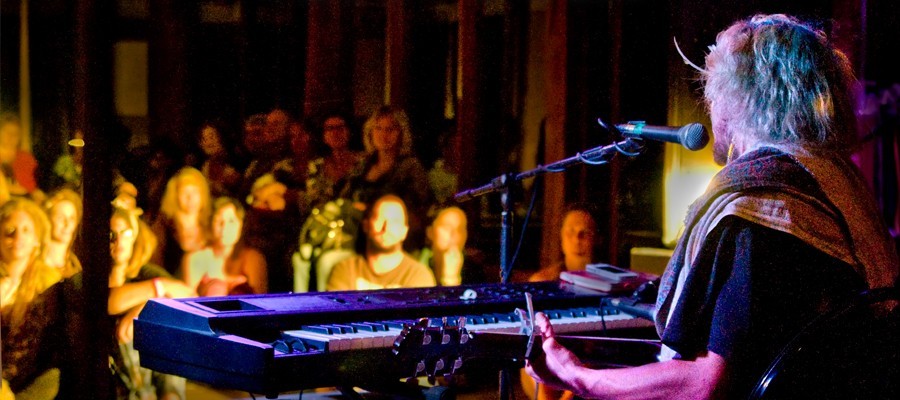 Friday, 06 October 2017 7:30
The brackets south crew proudly present another wonderful night of superb music, delicious food and friendly company on top of our beautiful Kincumba Mountain.
BYO everything or choose from another great selection of meals served by our lovely hard-working kitchen volunteers. Bring a friend, a smile, a blanket, a torch to light your way and treat yourself to what has to be the cheapest and most family friendly night out on the Coast.
Line up for Oct 6th
7:30 pm: Shaun Wilson
8:10 pm: Top Cat
9:30 pm: TBA
(House drums available for the jams!)
Shaun Wilson
SHAUN WILSON started out life in Sydney where he & his fingers were battered by an unlikable organ teacher who terrified the 8 year old. Nevertheless, he endured & developed a slightly oddball outlook on music (along with an unhealthy obsession with The Beatles). He took up guitar & played it till his nails became "black splinters in gore", destroying many family heirlooms in the process. On a diet of 60s pop psychedelia & alt-country, alt-blues "alt-anything really", Shaun sang & played guitar & bass in many Sydney indie bands.
He has since moved to the central coast where he now plays for the very young & very old while writing & performing his own oddball tunes as well as "Human jukebox" shows (bent covers) at venues all over the central coast. Other than guitar, Shaun "bashes about" the ukulele, ganjo, mandolin, jews harp, kazoo, harmonica & various percussion instruments & dreams of mastering the accordion lying dormant in his studio "Shabbey Road".
https://www.shaunwilsonmusic.com/
Top Cat
TBA
Our Brackets South event takes place on top beautiful Kincumba Mountain. The community built venue is a mud brick and natural timber building which sits in a bushland reserve, with panoramic views of Brisbane water and magnificent sunsets over the hills beyond.
This venue is the birthplace of Brackets and Jam on the Central Coast and the community considers it as it's spiritual home. The Mountain itself holds a strong significance for our Aboriginal community, and has been a long standing meeting place for Central Coast people. The rock outcrop situated in front of the kiosk forms a natural pool which is said to have once been a sacred birthing place for women. The Mountain now gives birth to many new beginnings as the hub of creative community arts in the southern Central Coast region.
Additional Information:
FINAL DRUM JAM: Stay late and see the evening out with the spirit of the dance and drum! Enjoy a little more space to dance to the powerful beat of the drum.
Adults $10.
Accompanied children under 16: Free
Meals $7 Plus healthy cakes & softdrinks, coffee, teas and chai